United States Australian Football League Umpires Association – USAFLUA

USAFLUA Spring Teleconference – April 12, 2021
9PM Eastern/8PM Central/7PM Mountain/6PM Pacific
From Laurie Rupe – USAFLUA President
Hello UA Members,
I would like to invite you to a Umpires Association pre-season call in April. 
Some of the topics we will cover will be an update on what we know so far for the 2021 season, rules changes and dues for 2021.  If you have any suggestions on content or topics for the call, please let me know.
The UA Board looks forward to talking to you soon!
Topic: USAFLUA Spring Teleconference
Time: Monday Apr 12, 2021 08:00 PM Central Time (US and Canada)
Join Zoom Meeting
Meeting ID: 987 3240 6103
One tap mobile
+13017158592,,98732406103# US (Washington DC)
+16465588656,,98732406103# US (New York)
Dial by your location
+1 301 715 8592 US (Washington DC)
+1 646 558 8656 US (New York)
+1 312 626 6799 US (Chicago)
+1 669 900 9128 US (San Jose)
+1 253 215 8782 US (Tacoma)
+1 346 248 7799 US (Houston)
Meeting ID: 987 3240 6103
Find your local number: https://zoom.us/u/acwyvPV9la
Leadership Changes at the United States Australian Football League Umpires Association
Millsy Turns the Page, while Laurie Rupe Steps into the Umpire Association Presidency
16OCT20
Jonathan Mills, known to all his Australian Football friends as "Millsy" has had numerous highlights in his 20 year association with Australian Football in the United States, including officiating in the yearly national tournament held by the United States Australian Football League (USAFL), participating in numerous Australian Football League sponsored International Cup of Australian Football tournaments in Melbourne, and a visionary to the eventual formation of the United States Australian Football League Umpires Association (USAFLUA).
On Monday, at the USAFLUA Annual General Meeting (AGM) held on-line, Millsy gave the Umpires Association a unique and very personal account of his history with the USAFL and the USAFLUA, especially reflecting on his tenure as the first and only President of the USAFLUA. Stating with certainty, Millsy said, "I will now be assisting rather than managing" in the future. Millsy is confident that he will continue to be active as an umpire and continue his passion for the sport and backing of the USAFLUA Board of Directors.
Millsy's concluding remark, as noted in the minutes of the USAFLUA AGM….
Play on!
The full text of Millsy's message to the umpires is listed below.
Laurie Rupe ascends to the USAFLUA Presidency after serving on the USAFLUA Board of Director as one of the Members at Large.
Laurie is a USAFLUA Field Umpire – Level 2, while also holding a Level 1 Goal Umpire accreditation. Also known as "Boom Boom" on the grounds, Laurie played on the Minnesota Freeze side, before she took up umpiring. Laurie was one of the 2017 International Cup Umpire scholarship recipients, traveling to the IC17 in Australia. Laurie can't always see the AFL in person or on television, but when she does, she favors the North Melbourne Kangaroos.
Welcome to Adam Alverez
Joining the USAFLUA Board of Directors for the first time is Adam Alverez, a member of the New York Magpies. Adam was voted onto the Board as a Member at Large. Adam has been umpiring for 4 years and is a Field Umpire. Adam is a proud Brisbane Lions supporter, looking for great things from his team, in the coming weeks, especially considering the unplanned, but very welcome home field advantage.
Incumbents Jason Sherlock, Secretary, and Ryan Minmier,  Member at Large,  were voted in for an additional two-year term.
The other USAFLUA Board of Directors and Portfolio members include:
Vice President – Stephen Arnott
Treasurer – Sid Caesar
Member At Large – Shawn Farber
Member At Large – Ryan Willsmore
Umpire Head Coach – Jeff Persson
Goal Umpire Coach and USAFLUA Nationals Director – Toby Persson
AFL Canada Liaison – Brian Dunkin
A letter from "The future Ex-President"… 
20 years ago, when I started my footy umpire career, I compared my experiences with everything officiating footy with everything refereeing soccer which I had been doing for 20 years prior. And what I found was areas that were lacking, unsupported, and not formalized.  I was determined to help correct these deficiencies and so I arrived at the 2007 Nationals in Colorado Springs with not one but two different drafts of USAFL Umpires Association By-Laws.  I presented to these to the tournament umpire organizers and was advised that this was in order and taking shape. 
Four years later, there still were deficiencies and no formalized Umpires Association.  But a funny thing happened in 2011.  I was offered the IC11 umpire scholarship.  And during the two weeks in OZ, I had numerous conversations with Jeff Persson over the direction of umpiring, organization, league affiliation, goals, etc.  We both came home very determined to get an Umpires Association off the ground and one that co8uld help address the many areas that needed support.
It took considerable time, effort, planning, coordination, and frank discussions to get us to our official formalization and elections at the 2013 Nationals.  I could not have been more proud to see all of the hard work put in by so many come to fruition that evening.  I was honored and humbled when I was elected as the UA's first president.
The first years were very busy and very hectic ones as we organized, coordinated, and implemented.  Many of the goals and ideas that Jeff and I discussed in OZ were starting to take shape.  We knew others would be long term goals, some perhaps too lofty to ever think possible.  Still, we persevered.
And now, here we are seven years later, and I want to tell you that we are not done.  While I have seen many of my goals and ideas implemented, not all have been realized yet.  There is so much more that needs to get done, that needs to happen, that needs to be accomplished in this organization.  But when Laurie Rupe approached me about running for President almost a year ago, I knew that a majority of my work was complete as others were now prepared to take our Association onward and upward.  And while I will continue in my efforts to make our Association the best it can be, I will now be assisting rather than managing.  I cannot imagine a person more qualified, more dedicated, more driven to be our Association's President than Laurie!  I support her 110% and I ask you do the same.  And not just her but everyone on our Board.  We can only grow and improve as a group.  
It has truly been my pleasure to serve the individual umpires, the Association, and the USAFL these past seven years.  You put your trust in me and I hope I did not disappoint.  I want to thank all of my current board members as well as former board members who made my job not seem like work.  During this time, we worked hard and we had fun.  A lot of fun!!!  This position has brought so many wonderful people in to my life.  From all around our country and the world!  I cherish the friendships I have developed and look to nurture them as well as new ones forever. 
Finally…
"Play On!" 
Jonathan Mills
"Millsy"

United States Australian Football League Umpires Association
Notice of Annual General Meeting


Please take notice that the Annual General Meeting of the Association will be held on Monday, October 12, 2020 at 7:30 p.m. Central through remote electronic access as provided in this notice for the following purposes:
To receive the Board of Directors' report for 2020.
To elect or, if the members see fit, to reelect the following members of the Board of


Directors of the Association:
President
Secretary
Member at Large #1 –
Member at Large #2 –


Pursuant to paragraph 8(a) of the Association's Bylaws, all nominations for the election of members to the Board of Directors at the time of the Annual General Meeting shall be submitted in writing signed by the member standing for election and their proposer, who must be an Active or Life Member of the Association. All nominations shall be in the hands of the Secretary, secretary@usaflua.org, at least FOURTEEN (14) days before the Annual General Meeting.


By order of the board.


Jon Mills, President
USAFLUA Board of Directors Decide on Issues Relating to the Cancellation of the 2020 USAFL Season
At the August 2020 United States Australian Football League Umpires Association (USAFLUA) Board Meeting, the members of the USAFLUA Board of Directors discussed numerous issues and topics relating to the cancellation of the 2020 USAFL season, including the 2020 USAFL Nationals Tournament.
The following actions were taken by the USAFLUA Board of Directors:
Relating to those who have already paid their USAFLUA dues for 2020, the Board of Directors unanimously voted to extend all 2020 USAFLUA paid dues to 2021, in full, to cover the 2021 season.
The USAFLUA Board of Directors also decided that the USAFLUA Annual General Meeting (AGM), which normally occurs on location at the USAFL Nationals Tournament, will be conducted in a virtual environment for 2020.  The meeting details include:
USAFLUA 2020 Annual General Meeting (AGM)
Monday October 12, 2020
8:30 PM Eastern/7:30PM Central/6:30PM Mountain/5:30PM Pacific
USAFLUA AGM Agenda will include:
Member Welcome and Board of Directors Introductions
Portfolio and Board Committee Reports
Review of 2020 and the USAFLUA Strategic Direction
Amendments
Election of USAFLUA Officers
President
Secretary
2 At Large Board of Directors positions
Dial-in information for the AGM will be provided in the formal AGM announcement.
An important reminder – You must be a paid member to vote in the USAFLUA elections. You also need to be a paid member of the USAFLUA to be nominated for and accept a position on the USAFLUA Board of Directors. Please visit the USAFLUA website at www.USAFLUA.org to find the PayPal links for membership payments.
USAFL Nationals 2020 Update – 7/16/20
The 2020 USAFL Nationals Tournament has been canceled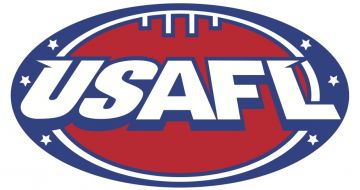 Over the last few months, the USAFL has conducted a detailed assessment to determine feasibility of holding Nationals in October. Based on several key factors including the recent surge in infections across the country, operational considerations provided by the Safety Task Force, USAFL member survey feedback, and the inability to ensure the safety of participants and communities, it is with heavy hearts that the Board has made the decision to cancel the 2020 Nationals Tournament. 
This is an unprecedented situation and we are all learning from it as we go. Every week – sometimes every day – new rules and regulations are put in place from local authorities, only to be modified or revised as more data presents itself. While our survey indicated that over 60% of our members expected to be ready to travel to Southern California in October, there are simply too many unknowns and variables that could jeopardize a tournament and put our membership and communities at risk. 
The final recommendation from the USAFL Safety Task Force was a driving factor in the Board's decision. The task force conducted an extensive and all-encompassing effort over the last two months, drawing on information from health departments, government agencies, and sporting codes from all over the world. Ultimately the Safety Task Force could not see a safe path forward to successfully holding the tournament this year without significant risk to participants and the community. 
Through their diligent efforts to date, the Task Force have developed important documents providing guidance to return to footy safely. These have already been critical in assisting clubs safely commence their journey back to play. These efforts will continue over the coming weeks and months. A huge thanks to this highly dedicated group for their ongoing efforts.
Moving Forward in 2020
Despite the fact that Nationals and Regionals tournaments are not feasible in 2020, the USAFL Board still sees opportunity for a successful season. Our focus in the coming months is on supporting member club recruitment, player retention, and overall engagement. The goal of the Board and committees is to first facilitate a return to regular training activities, then to local metro competitions, and potentially to inter-club play only when and where it is safely possible to do so.. 
The pathway back to footy in 2020 requires the utmost commitment to every participant's safety. A systematic plan which will guide clubs toward safe, competitive footy will be shared later this month and discussed during Regional calls planned for later in July. This joint effort by the Board and Safety Task Force will detail steps and requirements clubs must meet to progress to competitive play and will provide the framework for the remainder of the 2020 season. More information on specific opportunities for support from the league will be released in the coming weeks as well. 
Clubs can do their part by continuing to follow their local safety guidelines and regulations and, as much as possible, remain in line with USAFL Return to Footy Safely Guidelines and Phases. Club Safety Officers continue to be a critical connection with Regional Vice Presidents, so please thank your Club's Safety Officer for their continued support. 
Further support in the form of online resources, webinars and forums will continue through the remainder of 2020. Member access to umpiring and coaching accreditation and resources will continue and USAFL Committees will continue to progress their plans through the remainder of 2020.
2020 Membership 
We understand that our members are in challenging financial positions this year and considering the absence of National or Regional Tournaments, we have made the decision to offer flexible membership dues options for 2020. Specifics will be released in the coming week, but members will have multiple options to support the league via a membership donation in a way that makes the most sense for them given their level of involvement and financial situation. 
Your continued Membership support will help set us up for a successful 2021 and beyond. Member Donations made for 2020 will be considered tax-deductible donations and details on payment options and incentives for each membership level will be made available shortly. 
Members who have already submitted member dues will also be given several options, including obtaining a refund, whether they paid individually or through their club.
Other Considerations 
The Annual General Meeting will take place virtually on Saturday October 10th.  The format will be modified to accommodate a virtual setting. 
Future 2020 communications will address plans for 2021 including Tournament preparation as well as Revolution and Freedom programs ahead of International Cup tentatively Rescheduled for 2021. 
In Closing 
Despite the many changes and challenges of the 2020 season, we are optimistic that we can still come away with a successful year. Our goal now is to keep our membership engaged and forward-looking, and to build the infrastructure we need to come back to footy even stronger than ever. While we are all disappointed that we will not see you all in person in October, we are excited and energized by the opportunity to build our local competition and to get creative with new ways to support our member Clubs and honor our mission – to grow this game and the community that we all love so dearly.
Stay Healthy. Stay Safe.
USAFL Executive Board
From Brian Barrish via the USAFL.com webpage – https://usafl.com/news/20200716/usafl-nationals-2020-update
Travel Recommendation To International Umpires With Plans to Attend The 2020 USAFL Nationals
An important message from Laurie Rupe – USAFLUA International Liaison
June 15, 2020
Hello Fellow Aussie Rules Umpires,
I hope this email finds you in good health and that your family and loved ones are staying healthy and safe.  I wanted to reach out to provide an update on 2020 USAFL Nationals.  First of all, thank you all for showing interest in making the trip to come over and help us with our National tournament, we couldn't do it without help from you!  
At this time, the USAFL has not made a decision about whether we will have our National tournament yet and we don't have an exact date for when that decision will be made.  Given that we don't have an official decision date yet and we have less than 4 months until our tournament date, the USAFL Umpires' Association recommends that you don't book any travel for this year's tournament and that you start saving for 2021!  If you have already booked your trip and feel comfortable coming over, we are still happy to host you and will put you to work.
This is such a crazy year for sports, traveling and our normal routines and I wish I was sending this email under different circumstances but if you have any questions, please don't hesitate to reach out.
Take care!
Laurie
USAFL Provides "Return to Footy" Guidance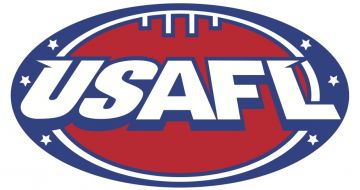 June 5, 2020
Dear USAFL Members,
Please review the "Return to Footy" document for our latest guidelines to a safe return to Footy activities.
As stated in the document, the information provided here is a guide only. It is intended to be a suggested framework for engaging in football activity while meeting local recommendations. Where local information, guidelines, and ordinances differ from anything in the provided guidelines, please follow the guidance of your local health authority. If local health authority guidance differs significantly from the CDC or WHO guidelines, we recommend following the most restrictive guidelines available to maximize safety of players and community.
In addition to these safety guidelines, the USAFL will be forming a Safety Task Force focused on continuously evaluating and updating guidelines for Clubs as they return to football. To do this effectively, the USAFL is looking for volunteers to participate in the Task Force, particularly individuals who have public health and policy experience. If you are willing to participate and have expertise that would be beneficial to the Task Force, please send a brief introduction to safety-taskforce@usafl.com.
To streamline the communication and to provide the most up to date information, we are asking that each Club nominates a Safety officer. This person's role is critical for implementation of the Safety guidelines and regular communication with the USAFL Safety Task Force. The details are included in the document under the Club Safety Officer section.  
Please contact your Regional VP with any questions at all or concerns.
Thank you and best of luck as you consider a possible return to football for your club.
Sincerely,
Seb Aguiari
United States Australian Football League  –  President

USAFL Webinar Series Begins on May 14th 
Special Guest AFL Umpire "Razor" Ray Chamberlain
As we navigate these challenging times, the USAFL is offering a series of free webinars led by both USAFL and AFL Coaches, Umpires and football experts. See below for the schedule and links to register and check back often for updates on future webinars.
An Hour With Ray Chamberlain
Friend of the USAFL and 319 AFL game veteran, AFL Umpire, Ray Chamberlain will take us through some video footage and talk through some basic decisions in football and explain the reasoning why the decisions have been awarded. There will be an opportunity to ask Ray questions in relation to umpiring and football. The webinar is open to all USAFL players, coaches and umpires and will be a great opportunity for both those experienced and new to the game to learn from one of the AFL's best!
When: May 14, 2020 08:00 PM Central Time (US and Canada)
Topic: USAFL Webinar – Ray Chamberlain
For those who don't know, Ray operates a charitable foundation outside of football which raises funds and awareness for suicide prevention and support for Australia's frontline emergency workers. Ray will spend a short time talking about that.
Did you miss  last week's Q&A with AFL Umpire Ray Chamberlain? No worries! "An Hour (and 15 minutes) With Ray Chamberlain" is available in its entirety here:
2020 AFL International Cup to be postponed for 12 months
The AFL has decided the 2020 AFL International Cup will be postponed until July-August 2021 and will be played on the Sunshine Coast.

The AFL International Cup was scheduled to be played from July 25 to August 8 2020.

AFL General Manager Game Development Andrew Dillon said the uncertainty caused by COVID-19 had prompted the decision.

"This decision was not made lightly but our first priority is the health and wellbeing of players and their support staff," Mr Dillon said.

"We hoped to still hold the carnival in 2020 but with uncertainty with international travel to Australia and the expected spread of COVID-19 we wanted to give participants as much notice as possible to postpone travel arrangements.

"We hope all participants understand the decision and we look forward to welcoming all to the Sunshine Coast in 2021.

"We would also and thank our strategic partners in the Sunshine Coast Council and Tourism Events Queensland for their support at this time."

Dates for 2021 will be confirmed when the 2021 Toyota AFL Premiership Season fixture is released in late October.

The seventh AFL International Cup will include men's and women's teams from North America, Europe, Africa, Asia and the Pacific.

Teams solely composed of footballers who are nationals of the country they represent. No expatriates are eligible to play.
The original post can be viewed at: https://www.afl.com.au/international-cup
International Cup 2020 Scholarship Umpires Announced
January 13, 2020
The USAFL Umpire Association is pleased to announce the International Cup 2020 Scholarship Umpires: Ryan Minmier and Shawn Farber. They will be going to the Suncoast in Queensland, Australia to represent the USAFL and the USAFLUA in IC2020 from July 25 through the grand finals on August 8.
Ryan Minmier has been umpiring since 2016 and has worked diligently at his craft, achieving Field Level 2 accreditation at the 2019 USAFL Nationals. Minmier hails from New Orleans and currently lives in Houston, Texas. He played for Tulsa in 2015-17 and has played for Houston since 2018. He joined the USAFLUA Board as an At-Large member in October 2018 and has strengthened the Association as a member of several committees, including the Nationals Committee and the Uniform Committee that developed the current umpire uniform options.
"I am honored to be going to IC20 as a scholarship umpire. It is something that I have wanted to do since I first learned of the opportunity. It is going to be so exciting to take my whistle to Australia!"
Shawn Farber first umpired in 2016 and is currently working on his Field Level 2 accreditation.
Farber hails from Washington state and is currently in Oklahoma City. He played for Tulsa Buffaloes starting in 2015 but is now fully committed to umpiring. Shawn joined the USAFL UA Board as an At Large member in October 2017 and has also strengthened the Association as a member of several committees including, like Ryan, the Nationals Committee and the Uniform Committee that developed the current umpire uniform options.
"This is quite a surprise as I wasn't sure I was ready yet. I am stoked and am looking forward to showing the selection committee that their faith in me is warranted. Look out, Sun Coast!"
The USAFL is the pioneer in umpire scholarships, having sent umpires to all seven tournaments since it began in 2002. The scholarships support most of the expenses associated with going to Australia for the three-week tournament. The Scholarship Selection Committee, led by Head Coach, Jeff Persson, includes Goal Coach Toby Persson, and President Jon Mills. The selection criteria includes more than just on-field performance (of course that is a requirement!); it also looks at criteria like participation in Regional tournaments and Umpire Clinics, commitment to umpiring such as service off the field (both Ryan and Shawn both have served on the Board), recruitment of new umpires, coaching and growing junior umpires, and also committing more than three weeks to the trip down under (it is a long trip, so that commitment can't be overlooked).
Congratulations Ryan and Shawn and best wishes as they prepare for the 2020 USAFL season which now includes 'the experience of a lifetime' at IC2020!
If you wish to support Ryan, Shawn, and the team at the IC2020, you can send your tax-deductible donation via PayPal by clicking on the International Cup Donation Link at: https://www.paypal.com/cgi-bin/webscr?cmd=_s-xclick&hosted_button_id=UC4HMP7N57DRL&source=url

USAFLUA.org – The official site for Australian Rules Football Umpiring in the United States.
USAFL Umpires are invaluable volunteers who give their time to ensure that the league has professionally run games. Without the umpires, the games would not exist. It is important that these individuals become and remain accredited and that they are available for all USAFL games.
The USAFLUA is proud to be partners with these Umpire Associations